Just released:
Working on:
Actively
An app depicting the PhD researches of Constance, about animals and human territories
Combining together my Winter Plans and documenting them in my log
A CMS to create printable pdf documents generated w/ Paged.js
Occasionally
A Jekyll compatible homemade CMS w/ Next.js
UB3000 A database / map of links between readings
Theoretically
How to draw hexeracts w/ P5.js
Re-organizing all my personal websites and researches in one single web-project
Show here my CMS / database experiments crafted for the Maipo / my personal projects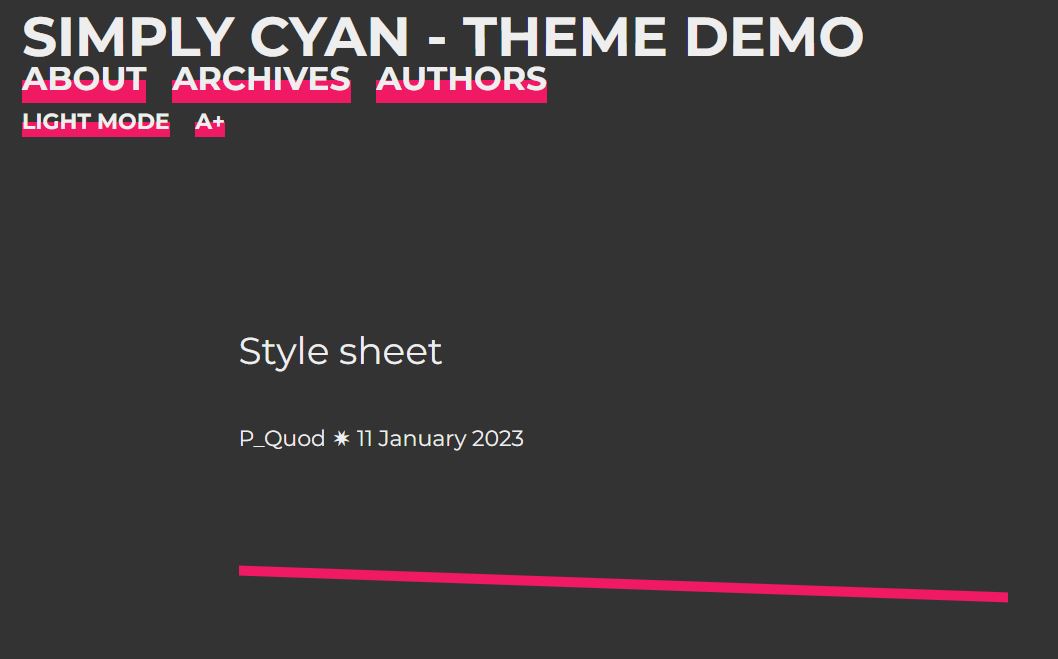 Simply Cyan is a Jekyll theme dedicated to text and reading. This theme focuses on readability and clarity. Different available functions are at work to facilitate the reader's experience (resizing the fonts, switching between serif and sans-serif, dark & light modes…).
⚛
⚛
⚛
⚛